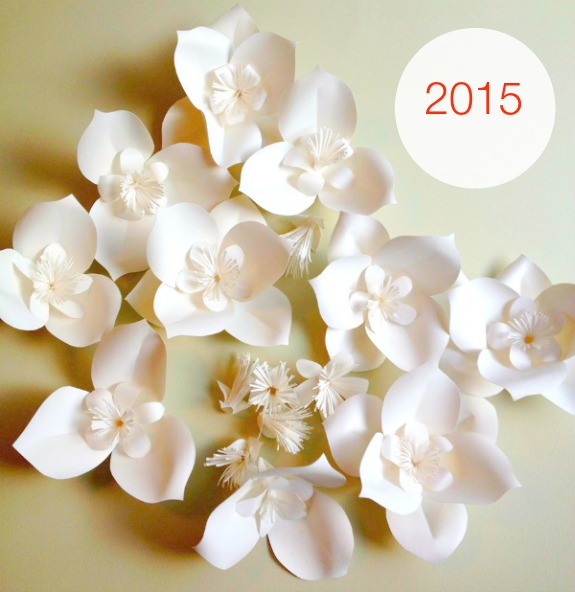 2015 will be a wonderful year for growth! Honestly I have started the past 3 years with this mentality and guess what? It's working!
Since I've watched The Secret, visualization, goal setting and planned action aligned with my vision have been the three most important components to my businesses.
My tremendous growth with my Social Media Management Business and Speaking Engagements as an expert in this field were two components of my vision which were only revealed to me in the process of living my vision. The perfect example of when the vision knocks at your door and you just ride along, making necessary adjustments to continue to enable growth, while still being aligned with that vision.
2014 was much more than I envisioned, the possibilities are endless and I am preparing myself to start 2015 with new year with a blank canvas full of hope, dreams, expectations and a strong, solid plan to carry out my hopes and dreams!
As we're preparing to share our energy and goals on the 29th with our vision board creation event, I would like to share with you some of the steps that have helped me in the past 4 years.
1 -Books:
The Complete Vision Board Kit: Using the Power of Intention and Visualization to Achieve Your Dreams
How to Create a Vision Board: Manifest Your Dreams with a Dreamboard in 5 Easy Steps!
2- Vision:
I wrote a complete version with details of my vision for many different areas of my life and gave each area a subtitle to summarize it
3- Magazines:
I compiled a couple of old magazines and looked for images and words to carry the vision, which will follow me in the new year, every time I look at the board in my office.
4- Meditation:
Wayne Dyer helped me meditate, my first minutes each day are entering a stage of gratitude and meditation. Even though I have not done that in the past month, my goal is to resume this important part of carrying my vision, which prepares my mind and body to face my daily challenges.
5- Gratitude and Celebration:
Every victory was met with huge gratitude amplified in Social Media, I also have my own celebration moments where I give myself something special to remind me of that special victory. The what is not important, the celebration is!
The picture is a work of art by my dear friend Michele Tremblay and she graciously allowed me to use her work and picture on our post. For more of her work and inspiration: http://www.micheletremblay.com/